My hand made blank books for any occasion are available for purchase at Blue Skies in Chattanooga, Tennessee!
Custom Wedding Couple Collage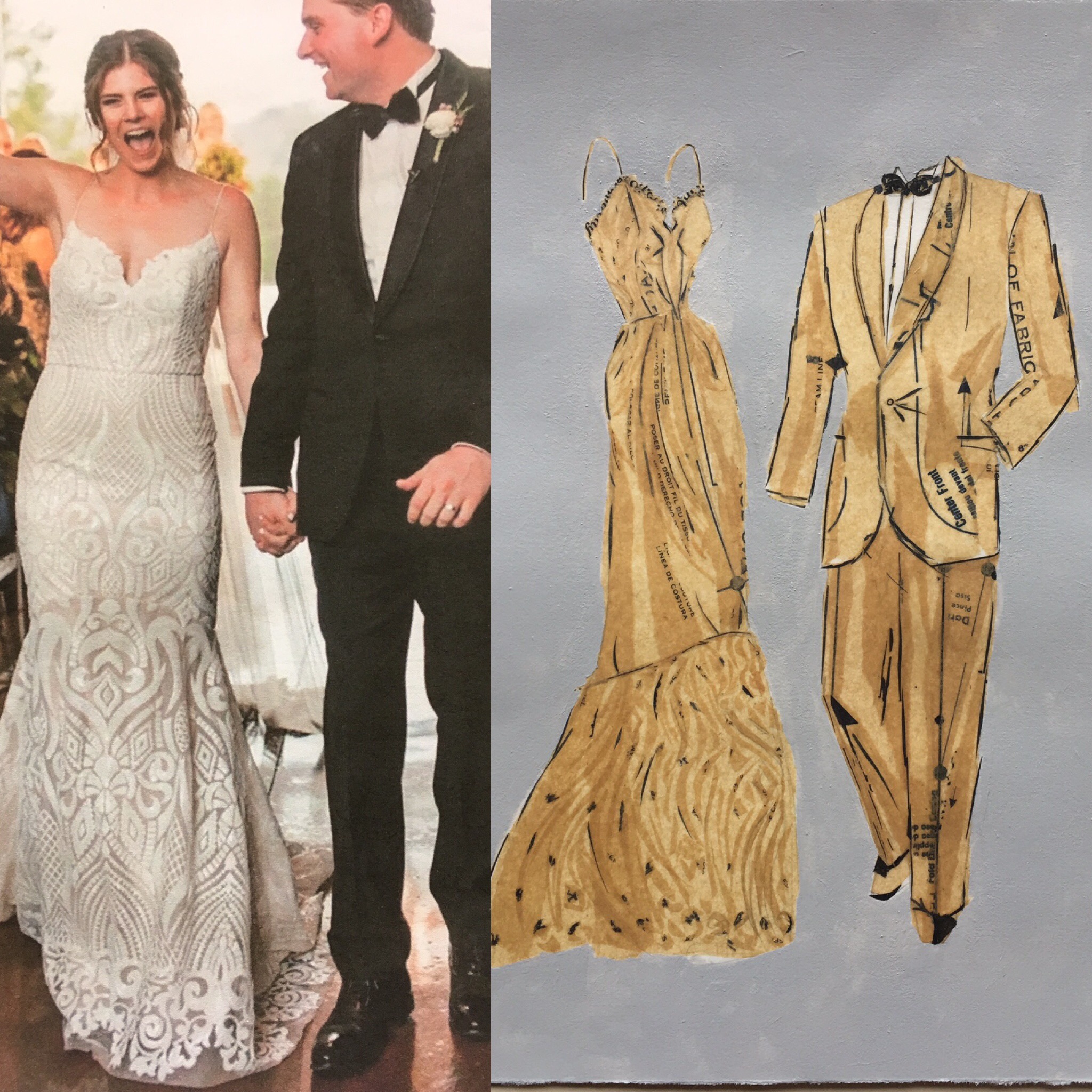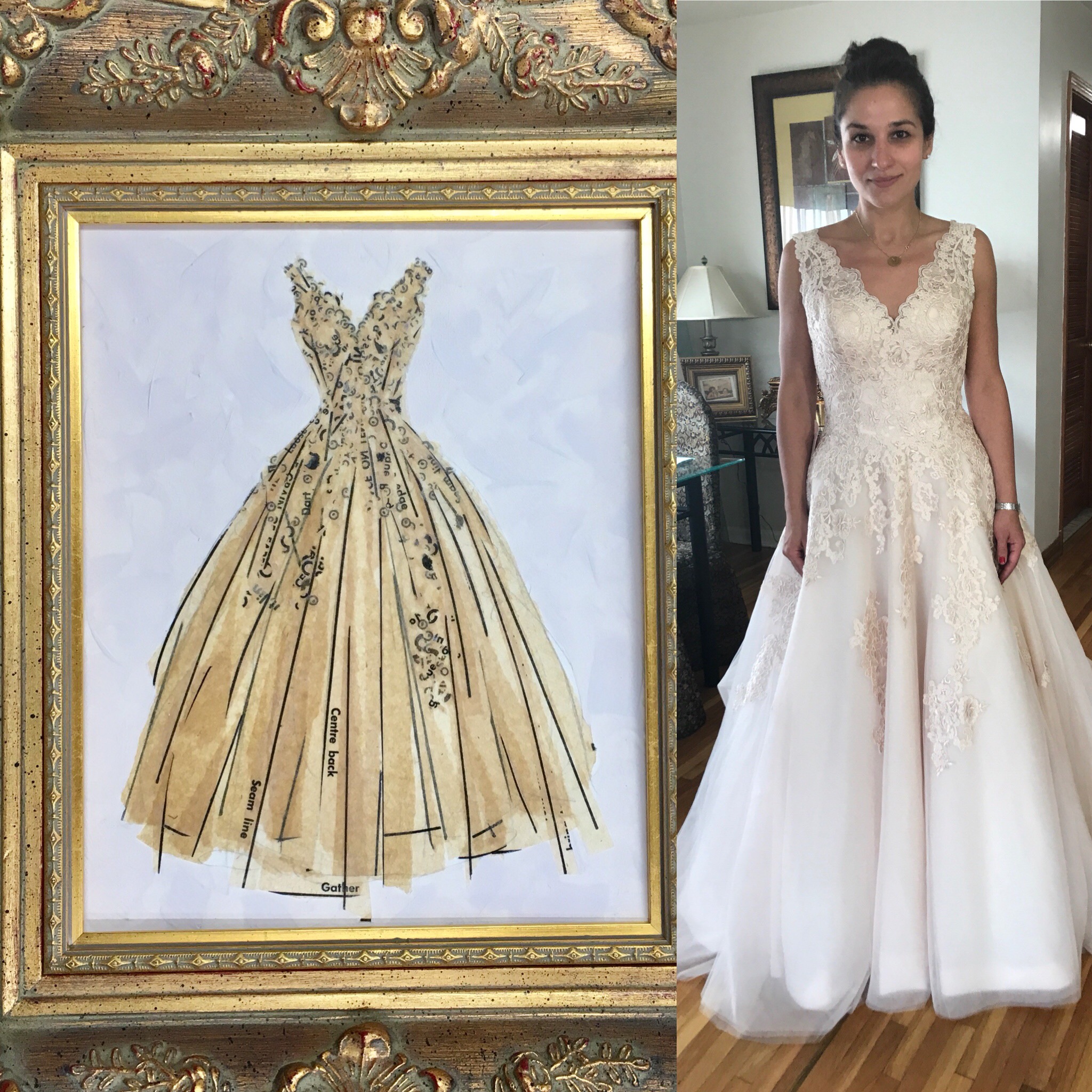 Her daughter's wedding dress………what do you think, Mom?
Her mother's wedding dress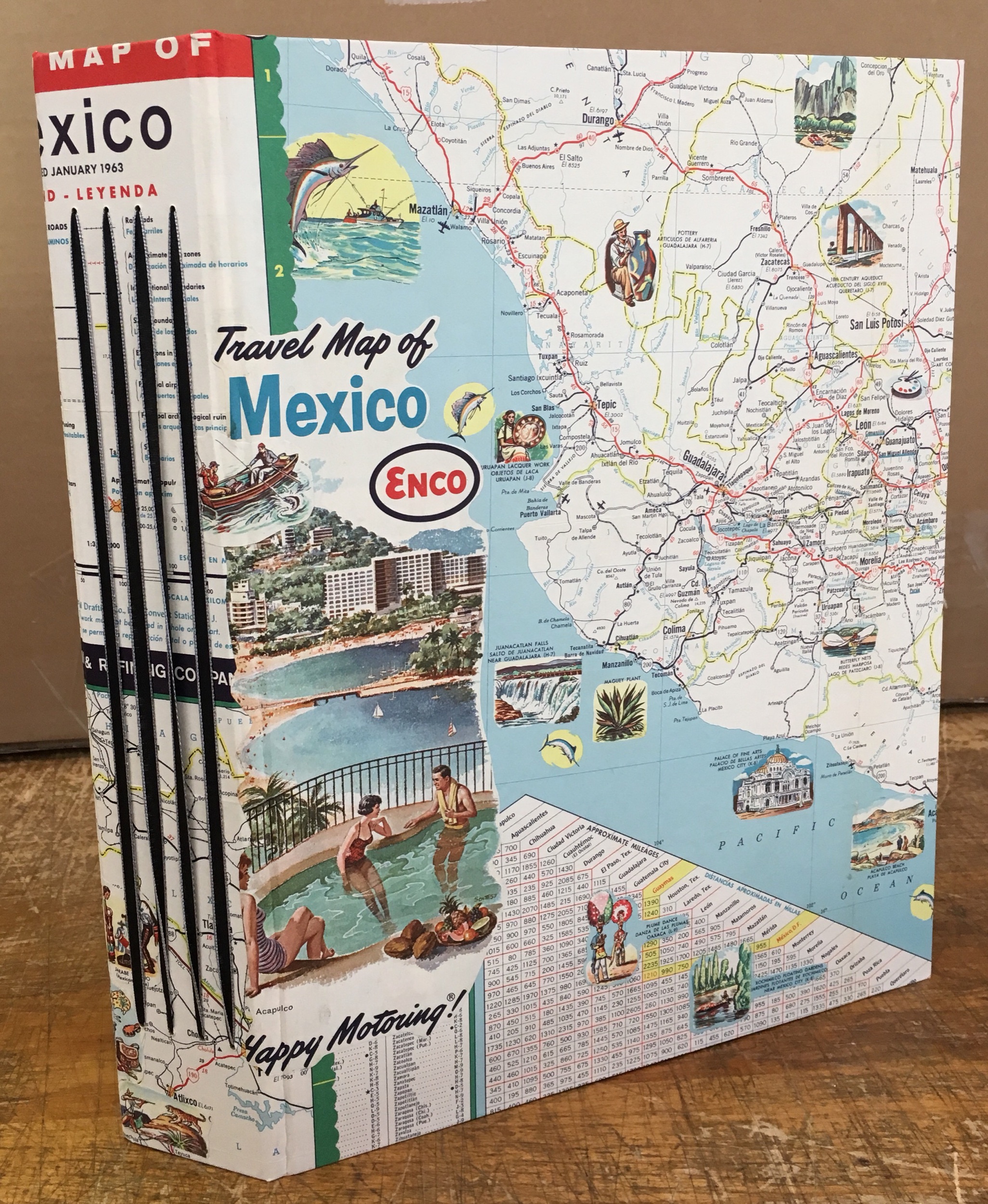 Guest book for vacation home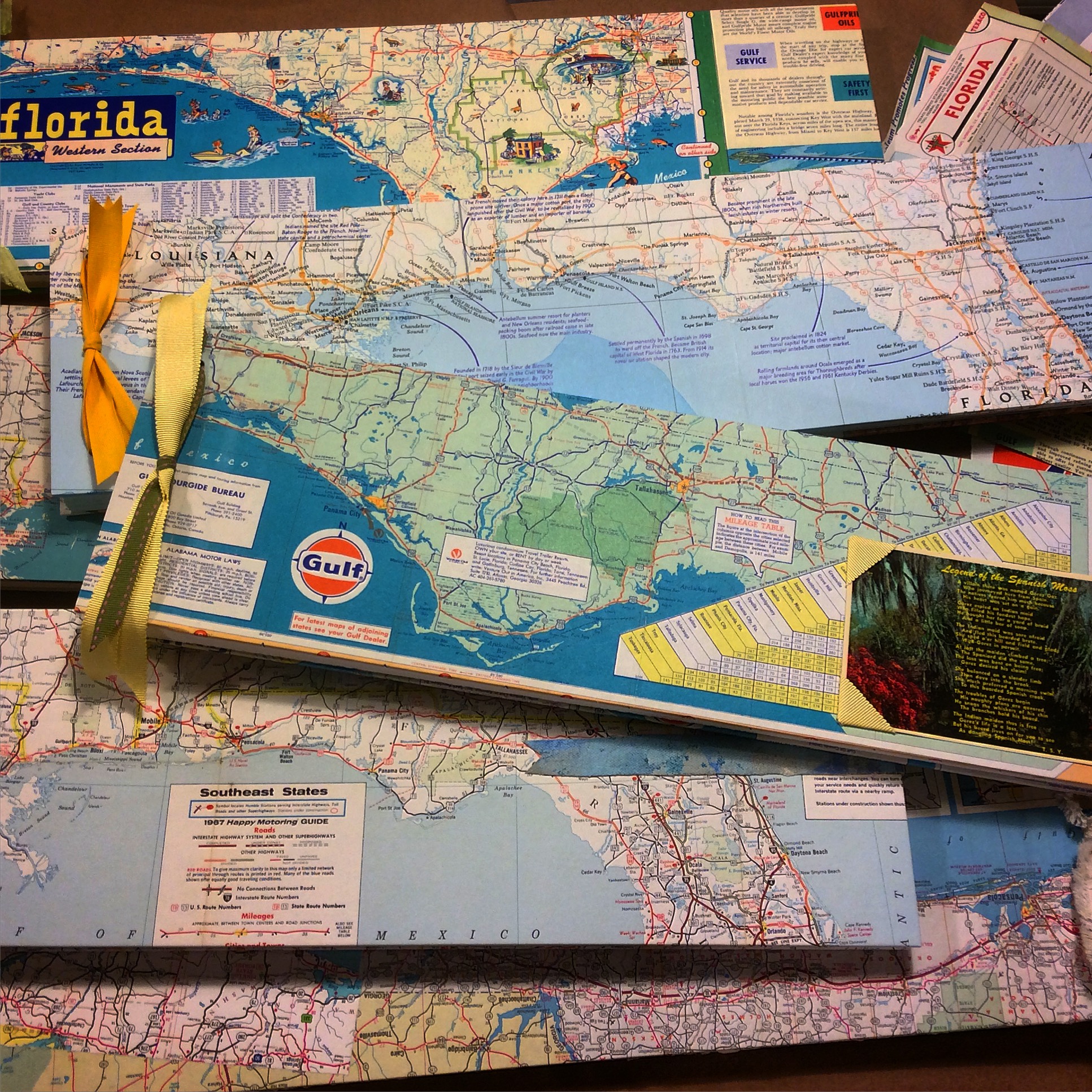 Custom scrapbooks from vintage road maps; Port St. Joe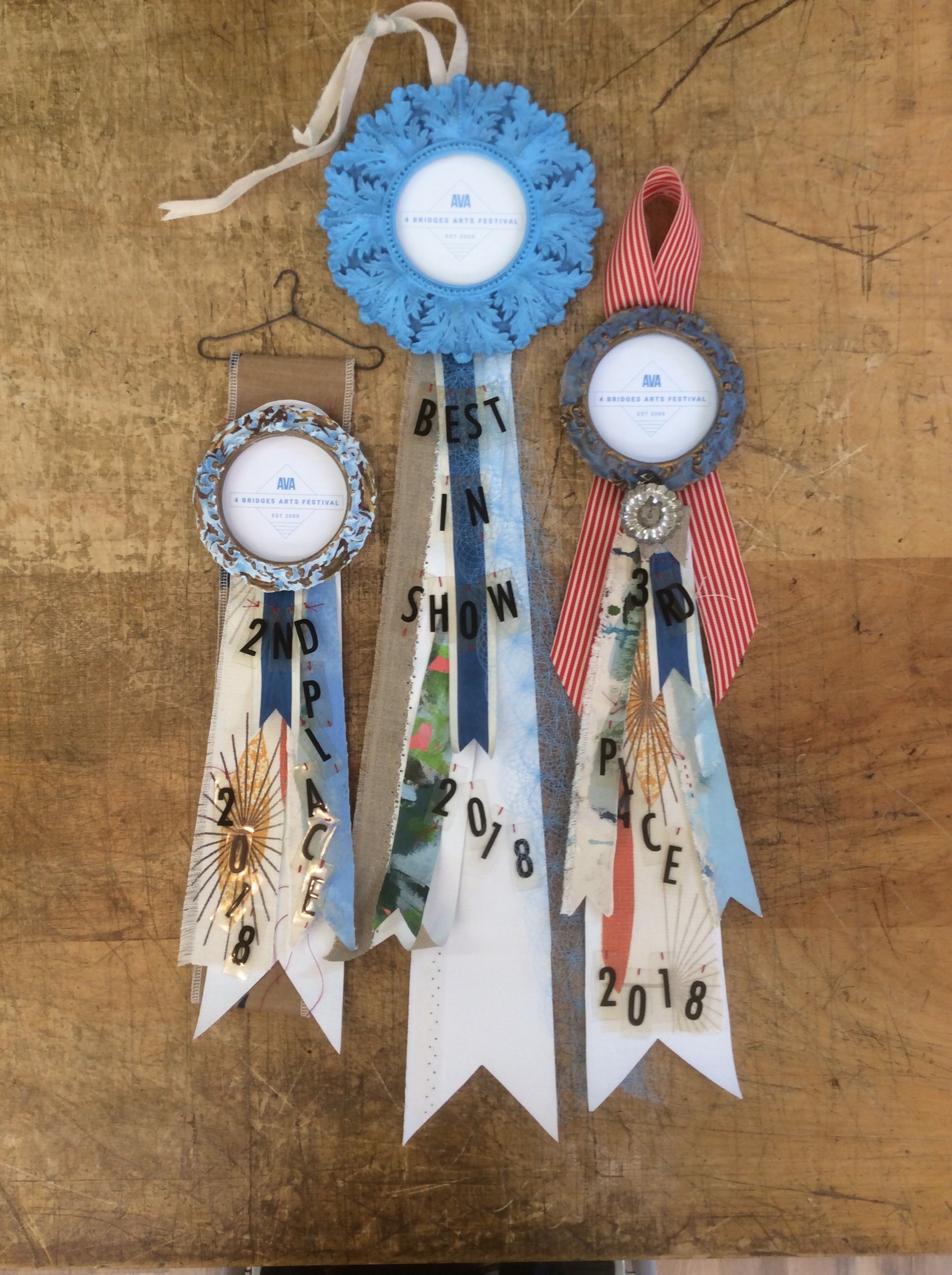 Custom made for the 2018 4 Bridges Arts Festival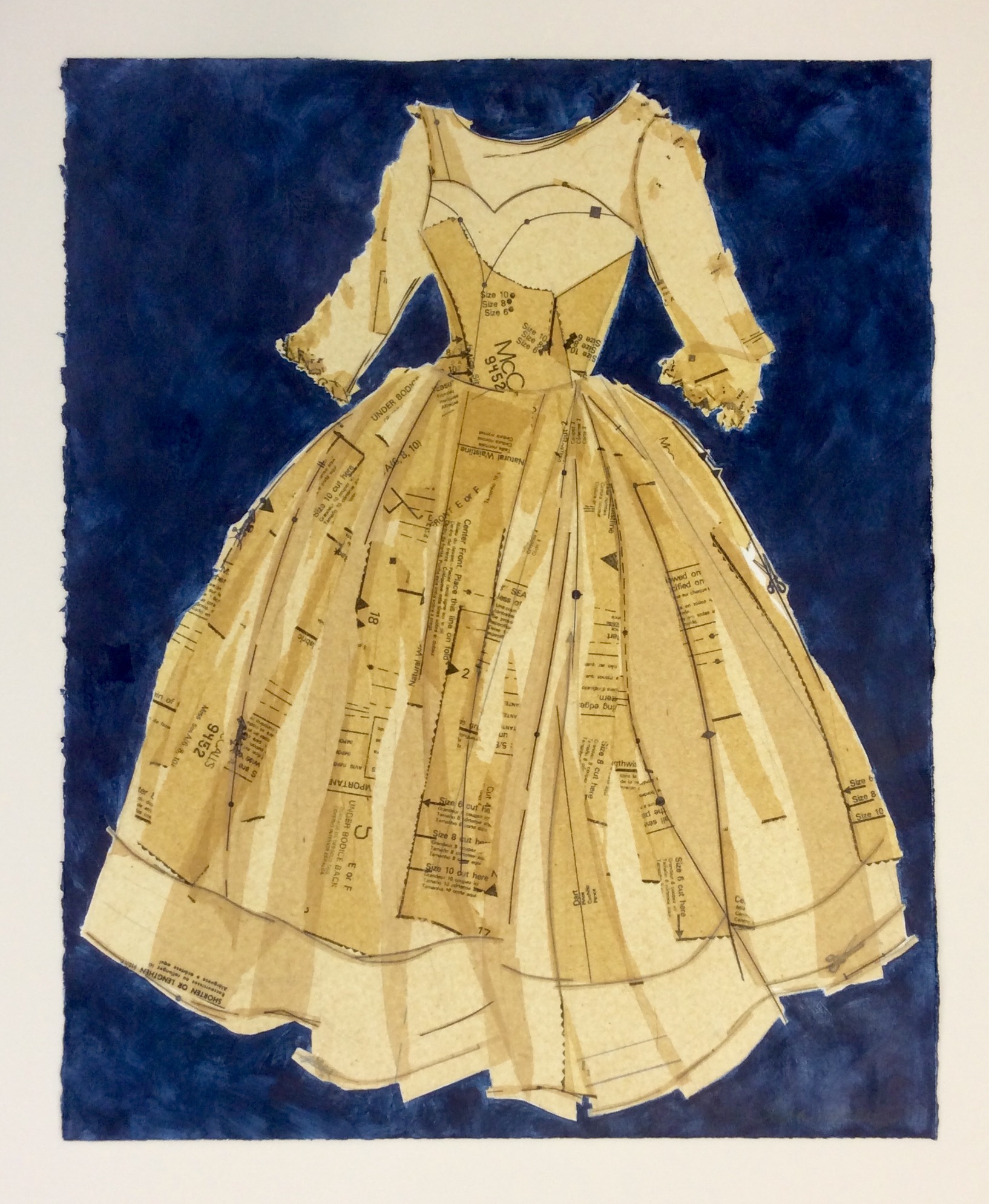 Her mother made this dress and sent me the pattern paper to use in the collage.
Custom awards for the 2019 4 Bridges Arts Festival.